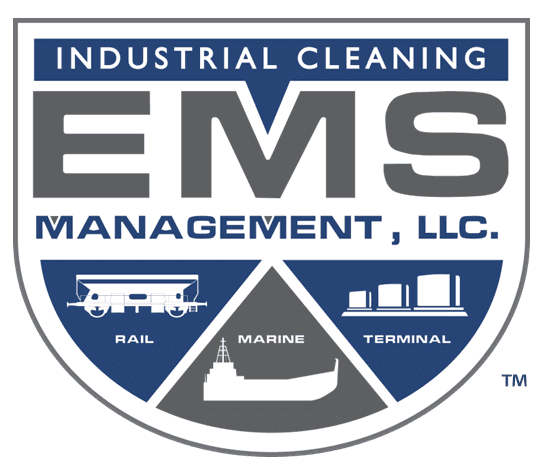 ARROW MATERIAL SERVICES ACQUIRES EMS MANAGEMENT, INC.
Arrow strengthens its service offerings across North America with the acquisition of environmental cleaning solutions company
Sewickley, PA, November 1, 2016 – Arrow Material Services, a leading provider of material handling and logistics services, has purchased EMS Management, Inc. Based in Denison, TX, EMS offers environmental cleaning services to rail, marine, intermodal transport and industrial facilities across the United States and Canada. Having been in business for more than 20 years, EMS has become a leader in mobile and fixed cleaning operations by developing a unique set of engineered solutions utilizing proprietary chemistry to serve customers in the transportation, food, energy, plastics and general manufacturing sectors.
"This acquisition is mutually beneficial and perfectly complements our terminal management services," noted Ed Cumberledge, CEO of Arrow Material Services. "The principles and culture of EMS are a natural fit with our dedication to safety, quality, honesty, efficiency and confidentiality, and I am pleased that EMS's leadership team of Steve Avila, Michael Castelli and Todd Hull will continue to guide EMS under this new arrangement."
This year marked a turning point for EMS, which expanded its vast experience base providing fixed cleaning services to establish barge and vessel cleaning operations in the Houston Ship Channel region. As a wholly-owned subsidiary of Arrow, EMS will use that base of operations to provide above-ground storage tank and in-plant cleaning services to customers throughout North America.
Learn more about our Industrial Cleaning services.
About Arrow Material Services
Arrow Material Services is a leading provider of logistics, processing, terminal operations, transloading and storage services across the U.S., offering superior solutions to customers in a wide range of industries. Arrow's "HOME SAFE TONIGHT" worker safety program has won numerous industry awards for consecutive incident-free days. The company was founded by the Chutz Family more than 60 years ago and is headquartered in Sewickley, PA, near Pittsburgh.
For more information, contact Arrow at 412.489.0011 or sales@arrowmaterialservices.com or visit www.arrowmaterialservices.com
About EMS Management, Inc.
EMS provides environmental, fixed and mobile cleaning services to customers in the transportation and manufacturing sectors. The company maintains railcar cleaning operations in Houston and San Antonio, TX, and East Camden, AR, and at terminals operated by Arrow Material Services. EMS was founded in 1994 and is based in Denison, TX. The company is now a wholly-owned subsidiary of Arrow Material Services.
For more information, contact EMS Management, at 800.240.2297 or sales@emsmanagement.com